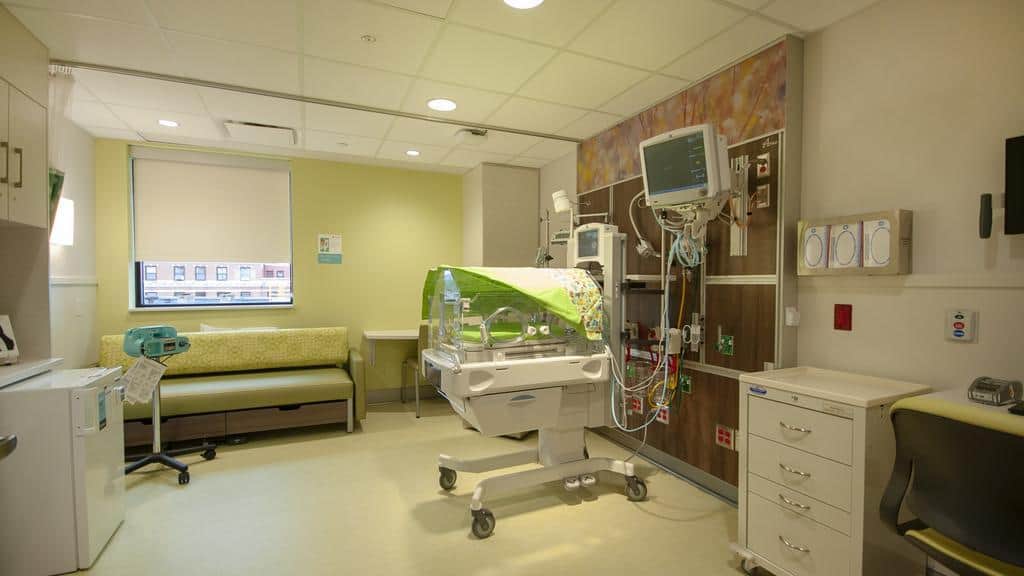 Level III NICU
Ideally, babies with conditions that are known before birth and who need this level of care are born in a Level III hospital and don't have to be transported (moved) from a lower level nursery after birth. This nursery has a full range of health care providers, including pediatric subspecialists (for example, doctors who specialize in treating children's heart, lungs or kidneys), specialized nurses and equipment to care for very sick babies.
Level III, NICU. This kind of nursery has a clinical team who takes care of:
Babies born before 32 weeks who weigh less than 1,500 grams.
Babies of any age or weight who are critically ill.
Babies who need equipment to help them breathe to stay alive.
We have the best Level III, NICU equipment for born babies. The Center provides a full range of children services, tertiary care, and health promotion and prevention programmes for children and adolescents.